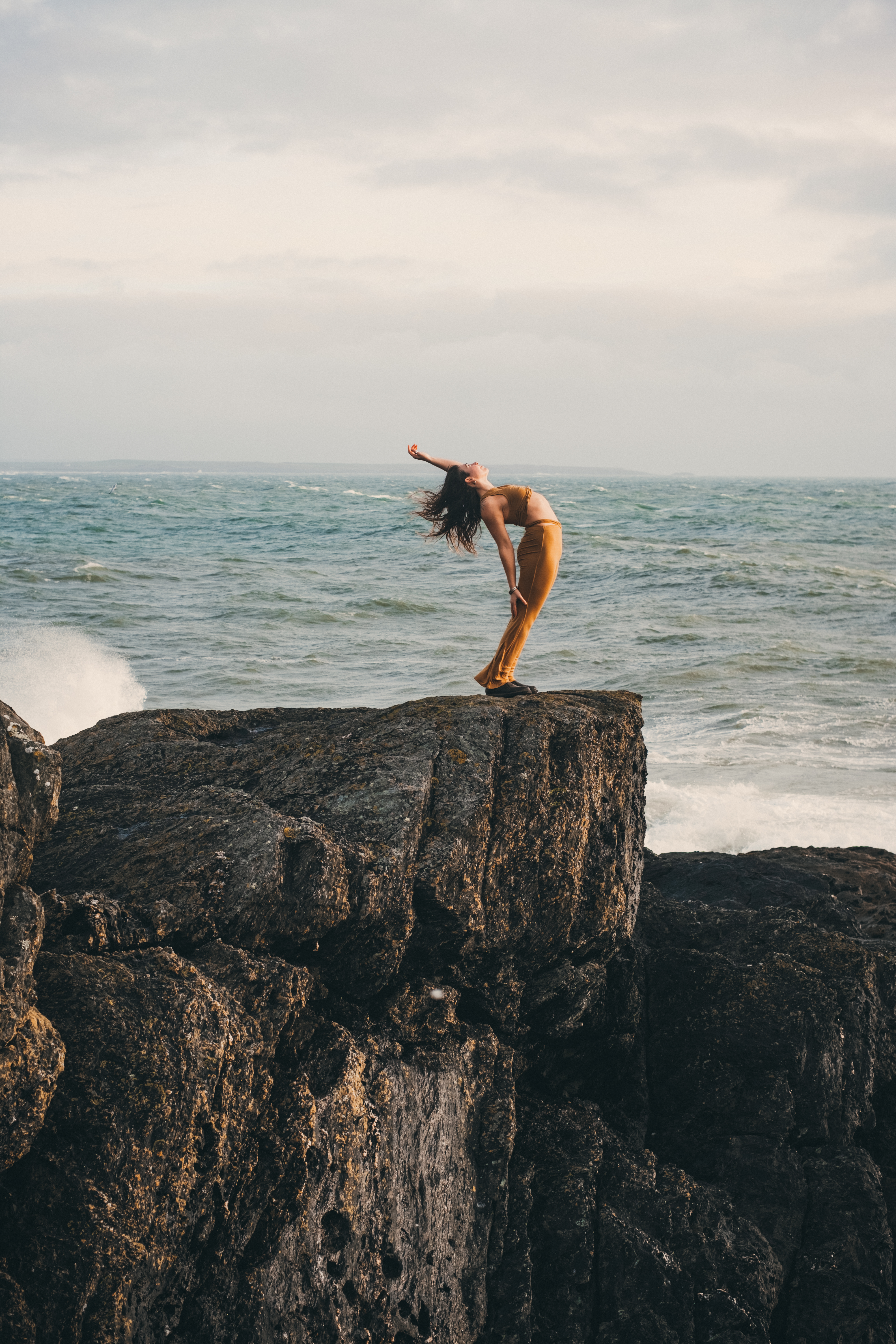 This is where we can journey together online.
The courses in my school are birthed from my own embodied wisdom and are a synergy of my skills & nearly a decade's experience as a professional Art & Somatic Therapist; yoga guide; shamanic womancrafter & feminine wisdom teacher.
The Women in the Moon
Online Course

The Women in the Moon is Rose Wild's foundational feminine mysteries self study online course.

This course contains the blueprint to begin living as a cyclical woman.
This is not a teacher training.

Who is this Course for?

This Course is for women who want to learn how to make friends with & harness the power of their menstrual cycle.

It is for women who are tired of having to be the same woman everyday and want to truly step into the fullness of their feminine power.

WITM is for women who are ready to radically work in harmony with their feminine cyclical nature in a patriarchal society.

This course is for women who have a deep longing to return to living in harmony with mother nature and her cycles (our menstrual cycle; the seasons; the life cycle).

This course is not for anyone who does not identify as a woman. 

What is Included in this course?

4 Week Course:

4 Modules
4 Recorded Sacred Rituals & Rites of Passage
4 Art Therapy Practices
5 Embodiment Practices 
4 Archetypal Playlists
4 weeks of journalling prompts
4 weeks of cyclical lifestyle suggestions

This course teaches you how to shape your life according to your menstrual cycle; the seasons; the lunar cycle and your archetypal life cycle. You can expect both practical tools & energetic/ mystic transmissions.

Within this course, there are 4 modules that are to be practiced in alignment with the different seasons in your own menstrual cycle
​(if you are a menstruating woman).
The modules are to be practised in alignment with the moon cycles if you are not a menstruating woman.


​Within one lunar cycle we embody and journey from maiden- mother-crone.


Re-member your true feminine cyclical nature...


Become The Women in the Moon..

Women In the Moon Curriculum
Check your inbox to confirm your subscription